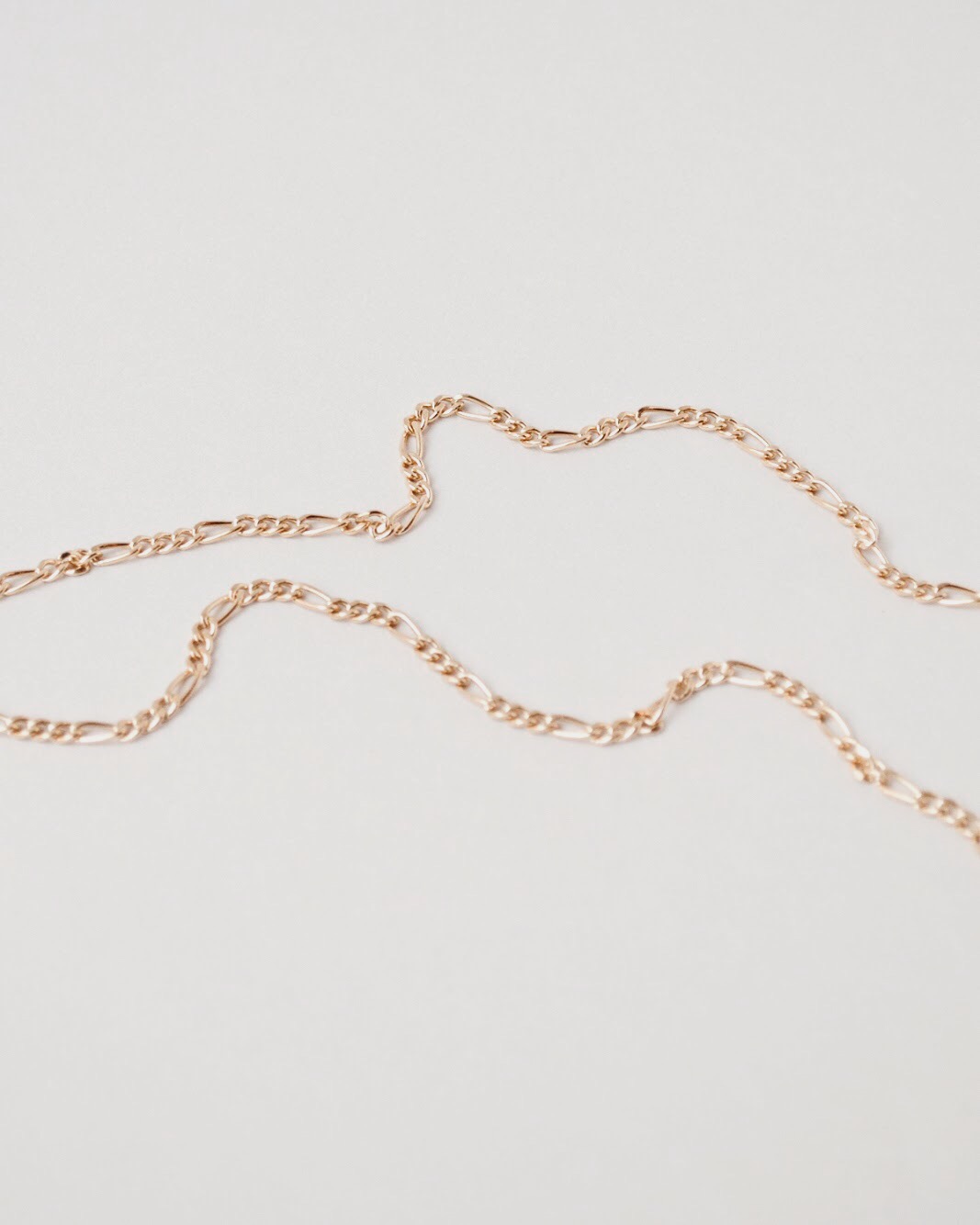 CHAIN AND KEY | CHAIN 1
The ultimate layering chain. Strong enough to wear alone, delicate enough to stack and stack.
3mm Figaro Layering Chain
Available in:
- Sterling Silver
- 14K Gold Filled
- Solid 14KY Gold
Ethically sourced material
Assembled in Bellingham, WA
THE STORY BEHIND | THE CHAIN & KEY CHAIN 1
We all have chains. However, our chains are meant to be broken and are destined to be your strength. We encourage you to wear these chain focused pieces like medals, not of what has tied you down, but of what you're made to unlock. These chains are a personal tool, then when used in tandem with the keys in your life, will write you an unbreakable story of the hero you are.