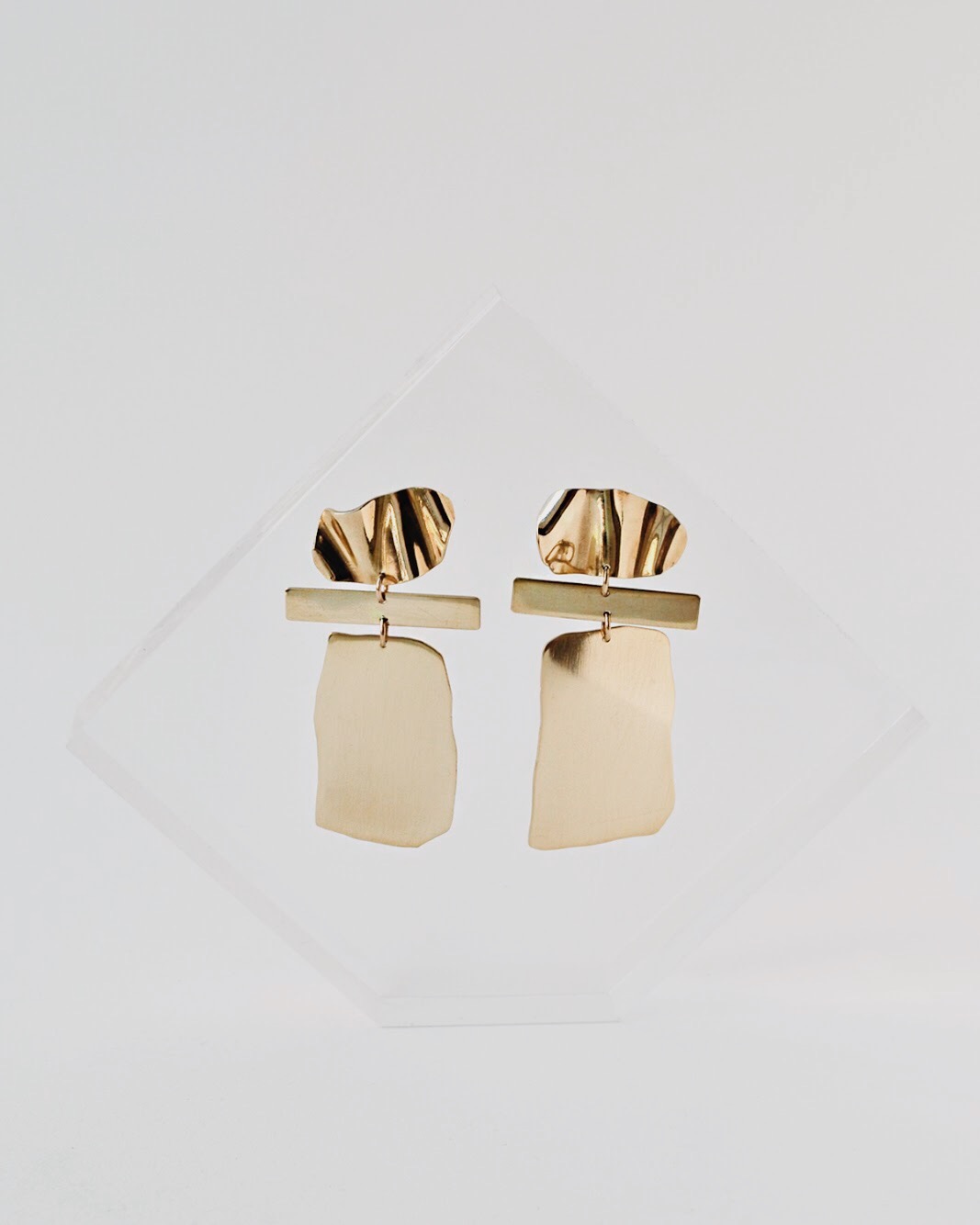 POPPY EARRINGS
A floral statement earring to add a feminine touch and give you confidence in where you are.
Part of the "Bloom Where Planted" Collection
Available in:
Solid Brass

925 Sterling Silver

14k Gold Fill

2 1/4" Long, 1 1/2" Wide
Single earring weighs .2 ounces
Sterling silver post
Ethically sourced and Handmade in Bellingham, WA
THE STORY BEHIND | THE BLOOM WHERE PLANTED COLLECTION
We all have roots in a different garden, but whether your roots are planted in a pot or a wild field, your future is a flowery one. Your garden bed was curated just for you - for your needs, so you will bloom - meaning your garden will look and feel and be very unlike others. It might seem lonely and overwhelming at times, but the garden you have been planted in is not dormant, nor is it trying to bring you plight. It wants to see you thrive; the soil, the flora, the fauna all want to see you blossom. So show off your petals and don't fear your own plot.
Each earring in this collection is named after a different resilient and fragile flower, illustrating this unity in diversity. The Poppy flower is a symbol of lively imagination, messages in dreams and restfulness.